Heavenly presents they'll love. . .
Goodness abides here. For you and yours, be mindful of everyday miracles. Tote bags and pins, mugs and mouse pads keep angels close.
Are Angels Real?
You might not see them. They still find a way to let you know they've come for a visit.

For years, I ran a class for advanced artists. Most of them retired long ago and as we painted, everyone told stories. We heard of marriages and divorces, accomplishments and tragedies. And most students were women who were social progressives.
But there was one man in particular, a talented artist, who in his earlier years had been a real rebel. He bragged about never starting a fight, but he'd be glad to finish one. An old school man's man, he believed that everyone should earn your way in the world. He hated the idea of so-called handouts, although he was generous to a fault with family, friends and good causes.
He was too kind and well-mannered to state his world view to the ladies and that sometimes caused his blood pressure to rise as he respectfully kept his opinions to himself. So when he turned beet red from the exertion, they noticed and always invited him to share his opinions.
Sadly, he died and shortly thereafter I went to lunch with another artist who had not heard of his passing. As I broke the news to her, a song drifted through the restaurant, Brad Paisley's I'm Still a Guy. We heard the lyrics "You see a priceless French painting, I see a drunk naked girl."
And so we knew he stopped by to join us for lunch. . .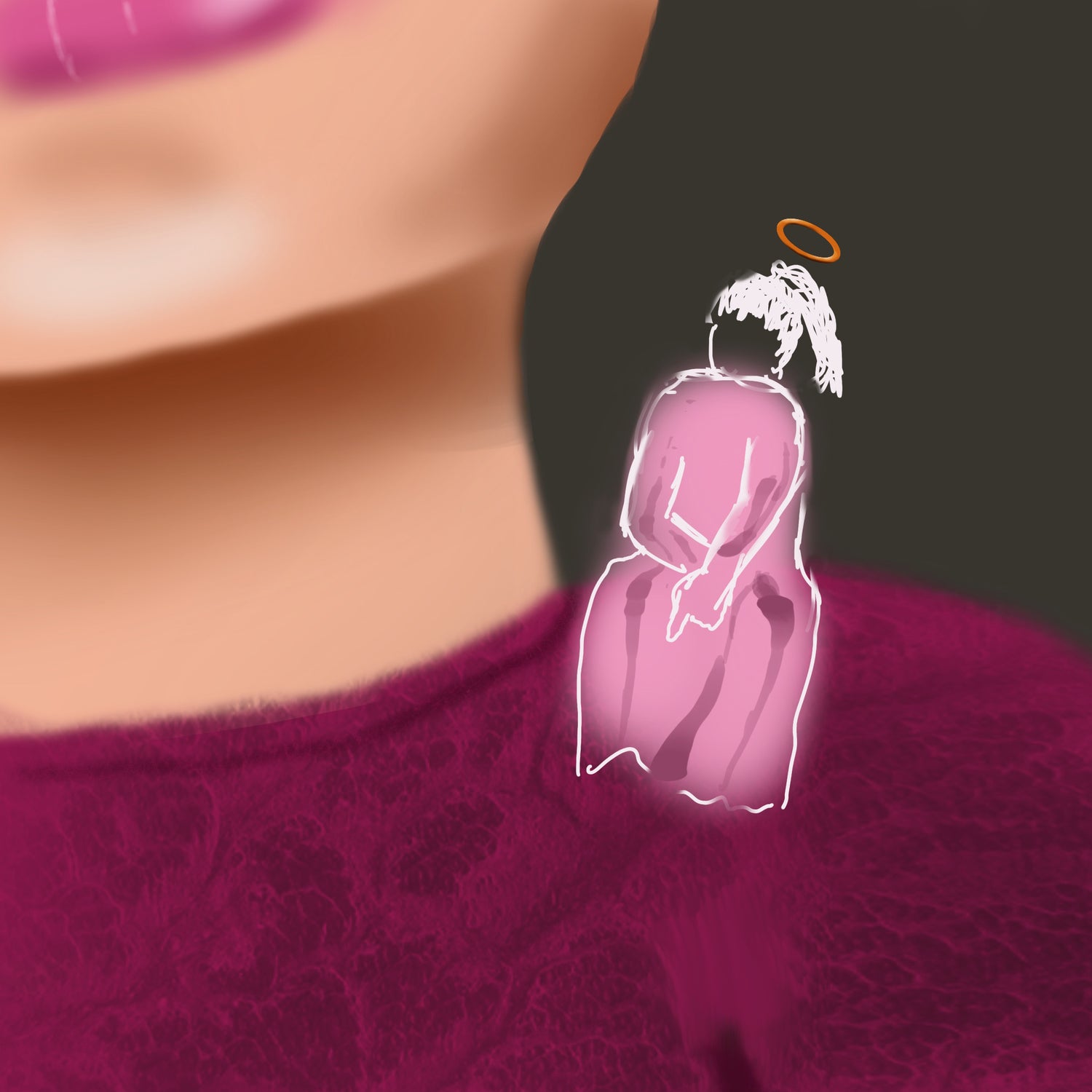 They love to tell stories. . .
Angels are really funny. They tell hilarious stories about kids and pets. They also worry about people spending too much time on screens instead of with living creatures.
And sometimes they get really picky about how I create a design! It's best just to do things their way.
The Angels' Favorites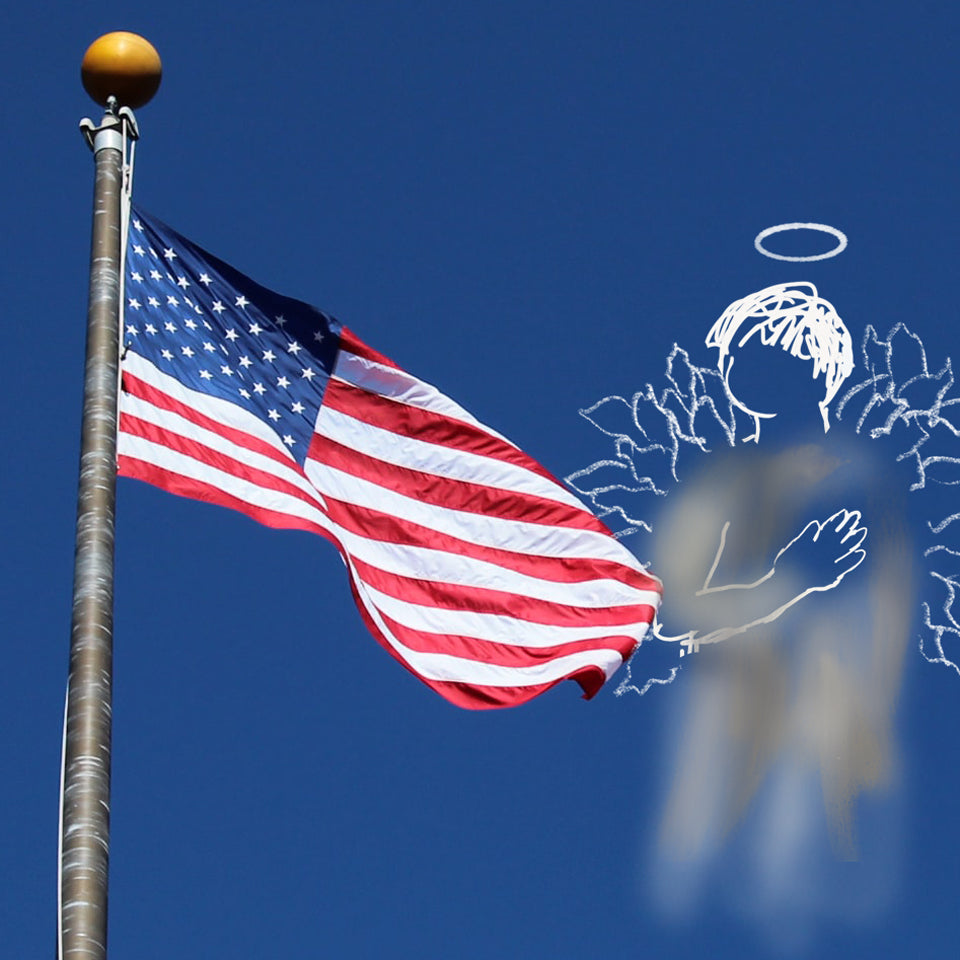 You're helping the planet!
Made and shipped in the USA with the most eco-friendly methods. Mother Earth thanks you!